Van Deadlocks
With the current state of affairs regarding tool theft from vans there has never been a better time to think about upgrading your vans security.
At 1st Defence Locksmiths Leeds we can supply and fit deadlocks and cylinder's to side loading and rear van doors. As tradesmen ourselves we know that taking a day off work to have any kind of vehicle maintenance done can severely impact your working week. As a result we will come and install your van locks where you are working anywhere in West Yorkshire meaning your vehicle doesn't have to be off the road and you can carry on working as normal. Also this helps us to be one of the most competitively priced locksmiths for van lock installations in Leeds and West Yorkshire as we have no costly premises to pay for.
We can supply and fit van deadlocks to just about any make and model of van. We use various different deadlock cases for different types of vans. All of the deadlocks we supply are tailored to suit each model of vehicle. This ensures perfect mounting, operation and security for each model of van.
All of the locks we use are made to European standards. We can supply and fit both Thatcham approved deadlocks and non-Thatcham approved so we have a solution to suit everybody's budget.
All our van locks can also be keyed alike meaning you only need to use one key to open any number of deadlocks that we fit to your vehicle. If you already have a brand of cylinder in mind that you would prefer to use we can also supply and fit our van deadlocks with any cylinder of your choice.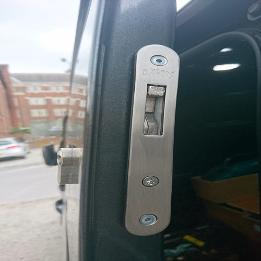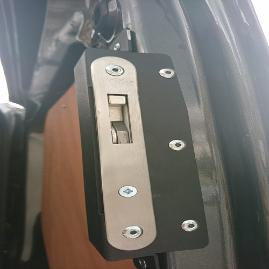 Rep Locks
In addition to our van deadlocks we are also now offering rep locks supplied and fitted to Ford Transit Custom Vans. Since the launch of the hugely popular Transit Custom thieves have found a huge weakness in the security of the vehicle. This weakness allows for the driver's door to be unlocked in less than 20 seconds allowing access to the front of the vehicle without really making any noise or drawing any attention. Once the front of the van is open the rear and side loading doors can also be unlocked allowing access to the rear of the vehicle.
Rep lock is designed to retro fit in place of your current Ford Transit Custom driver's door lock. It designs out the old weak point preventing access from being gained to the front of the van which in turn stops the rear of the van from being opened internally. Also the design of the rep lock leaves a visual deterrent in the driver's door whilst also being aesthetically pleasing.
Rep lock can also be keyed alike with any rear and side loading door deadlocks that we supply and fit for you as well-meaning only one key needs to be used to open the rear deadlock, side door deadlock and the driver's door of your Ford Transit Custom.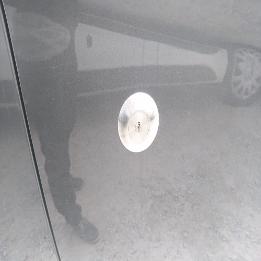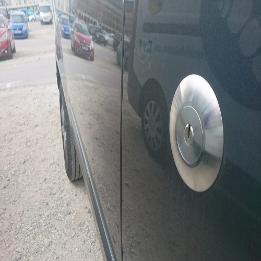 Van Slam Locks
1st Defence Locksmiths Leeds also offer slam locks as an alternative to deadlocks. Slam locks differ quite significantly to van deadlocks.
Slam locks are self locking meaning all you have to do is shut the door and the door is locked instantly. This works by disconnecting the vans existing handle and connecting it to the new slam lock. This means once the door is closed and the existing van door handle is pulled, nothing happens. To open the door again the key must be inserted into the new slam lock and turned to pop the door open. The vans existing handle is now only used as a pull handle to help actually pull the door open.
Slam locks are ideal for couriers and multi drop van drivers who are constantly in and out of the rear of the van all day and when time is of the essence. Not having to physically turn the key to lock them significantly speeds up the locking process and takes away the need to remember to lock them every time you leave the van for a couple of minutes.
We have slam locks available for just about every single make and model of van and we also have all the specialist tools required to install them. Just like with our deadlocks we can make all your vans slam locks work from the same key as each other for ease of use. We can even supply and fit a mixture of different slam locks and deadlocks to different doors of the van all still working from the same key.
If you would like any extra information about our van deadlocks or rep locks please feel free to contact us.
© copyright 2012 - 2023 1st Defence Locksmiths Ltd, All rights reserved
1st Defence Locksmiths Ltd Company No 10114645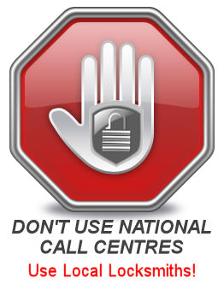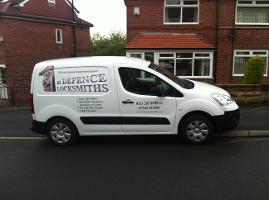 Credit And Debit Cards Accepted